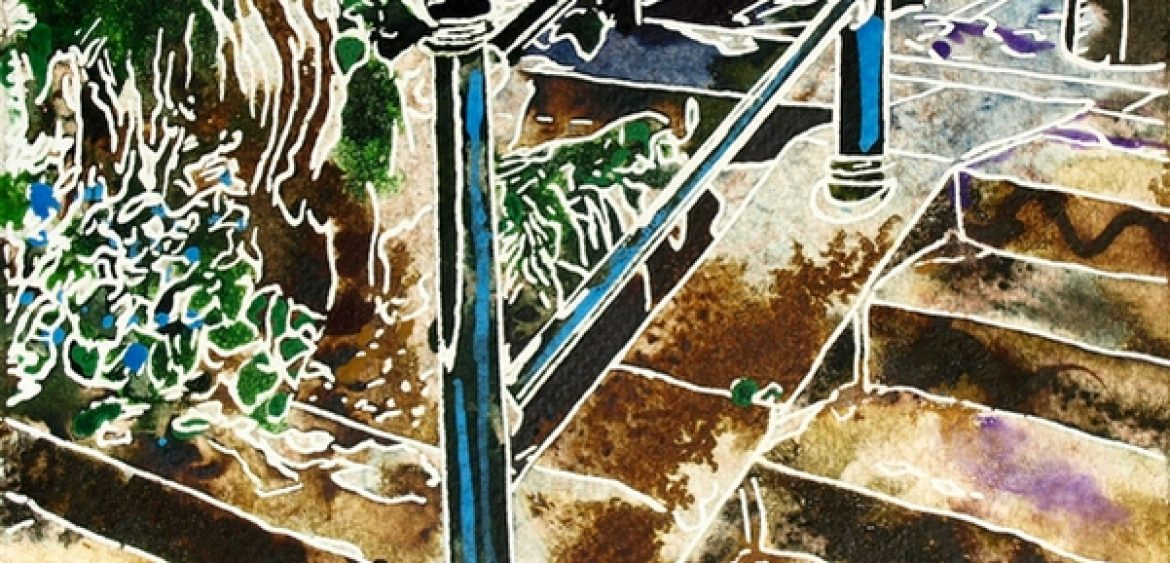 Part of the 49/50 Painting Challenge. Find out how it began here. Latest New Art is a Handrail but why's the subject close to my heart? You may be aware that I was an occupational therapist before I followed my artistic dream. I spent a large proportion of my early career working with the elderly who needed help and support at home, for various health reasons. One of my roles was to ensure they were safe at home. Advising on the location of handrails was a major part of this process. Some families would object to the rails being added, sometimes it was denial, but often if was that the ones we provided were just plain ugly. I quickly learned that there were "Reliant Robin rails" and there were "Rolls Royce Rails" and you couldn't always tell who would go for which. Oh I could write several posts about handrails, optimum angles, grip surface etc, but I won't bore you with those. The people were always the most interesting part. And usually the people we dealt with were real Characters. One frail octogenarian couple requested help for various things and specifically rails by the bath. Both were very unsteady on […]
Want to know more?
If you'd like an informal chat about any of my work, where I get my inspiration, commissions or workshops, then please get in touch on -
+44 (0) 7818240116 or email me
The Milton Keynes Project

Never miss out on another blog post subscribe here

Top posts
Archives
Contact Information
All images and text are ©2018 Cathy S R Read. The artist asserts her moral rights.